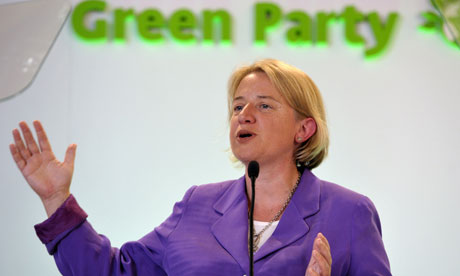 I'm not the greatest fan of the BBC, I get tired of the constant injection of left-wing muppetry into drama, documentaries and history programmes or the shoe-horning of climate change propaganda into nature shows. I normally reserve the most contempt for the BBC's news and current affairs output which most of the time appears to be acting like a publicist for the Labour party and other Left wing organisations and causes.
However, like a stopped clock tells the correct time twice a day, yesterday the BBC got something right with its broadcast of an interview of Natalie Bennett of the Green Party carried out by the former Sunday Times editor Andrew Neil on the Sunday Politics show.
Watch this and see Mr Neil rip this naïve and foolish Green Party idiot a brand new shiny arsehole.