I'm not voting Liberal Democrat because………
Of the perverts, nonces and child abusers such as Cyril Smith that the party has entertained
http://www.bbc.co.uk/news/uk-31908431 Cyril Smith
or this pair who are sexually dodgy in other ways, such as Mark Oaten
http://www.theguardian.com/politics/2006/jan/22/uk.liberaldemocrats
and Mike Hancock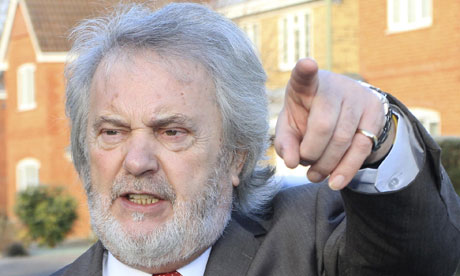 http://www.telegraph.co.uk/news/politics/liberaldemocrats/10590782/New-Lib-Dem-scandal-as-Mike-Hancock-MP-is-suspended.html
Of the foolish candidates who cannot be trusted with any sort of power or influence, such as Lucy Hurds the Lib Dem candidate for Hereford and South Herefordshire.
Here's this candidate welcoming a halal slaughterhouse before finding out what it was all about
https://www.fahrenheit211.net/2013/10/23/british-neville-chamberlain-award-for-october-2013-the-parliamentary-candidate-who-didnt-even-read-the-large-print-yet-alone-the-small-print/
and here is the candidate relegating the name of her party to a smallish typeface on the back page of a multipage election leaflet.
https://www.fahrenheit211.net/2015/02/24/the-liberal-democrats-and-the-windscale-policy-of-one-of-their-candidates/
Of the pathological Europhillia of the party's leader
http://openeuropeblog.blogspot.co.uk/2012/11/nick-cleggs-opposition-to-renegotiation.html
http://www.dailymail.co.uk/news/article-2509405/Nick-Clegg-It-unpatriotic-Britain-leave-EU.html
Of the perjurers
http://en.wikipedia.org/wiki/Chris_Huhne
Of the gropers
http://www.theguardian.com/politics/2014/aug/19/lord-rennard-lib-dems-allegations-disciplinary-proceedings-dropped
Of their general untrustworthyness.
In this example from Croydon, it seems as the Lib Dem councillors don't even trust each other, how then can we the people be expected to trust them?
http://www.croydonadvertiser.co.uk/Exclusive-Lib-Dem-councillor-Sutton-attacks-party/story-26339038-detail/story.html
One of the frighting things about voting Lib Dem is that your so called 'moderating influence' of a Lib Dem MP could end up backing to the hilt some of the more mentalist policies of a Labour party that needs Lib Dems in order to govern. You really don't know what you are getting when you vote Lib Dem.
http://blogs.spectator.co.uk/coffeehouse/2014/10/who-would-the-lib-dems-really-prefer-to-work-with/
There are a whole host of reasons to not vote Lib Dem, these are just a small sample of them.