There has been an outbreak of welcome common sense from the local authority that covers the Dorking area of Surrey. Mole Valley Councillors defied their planning officers who had recommended that the plan to extend the mosque in Hart Road, Dorking, by an alleged 600% in one version of the plan. The mosque plot, which was opposed by many local residents who were said to be worried (as well they should be) about how expanding this mosque would affect their quality of life.
Here's how the local newspaper, The Dorking and Leatherhead Advertiser, has reported this story. As is usual policy for this blog, the original source of the story is in italics, whilst this blog's comments are in plain text.
The Dorking and Leatherhead Advertiser said:
"PLANS to almost double the size of a mosque in a small residential road in Dorking have been rejected.
Hooray!
Councillors sitting on Mole Valley District Council's development control committee defied the recommendation of officers during a meeting at Pippbrook last week.
When you have situations where you get perverse recommendations by council planning officers like this, it does make one wonder whether some planning officers in some council areas have been corrupted financially by Islamic groups to pass plans for unwanted mosques.
The Dorking Muslim Community Association had hoped to construct an additional floor above its current centre in Hart Road, creating more prayer facilities "to meet 21st century needs".
Why are they bothering to think about the 21st century? Muslims around the world seem quite happy to follow the instructions of a 7th century paedophile warlord called Mohammed. The last timezone I'd expect to see Islam want to get into is this one.
However, neighbours opposed the plans, citing the increase in traffic, the unsuitability of the location and the size of the expansion as reasons for objection.
As well they should. Mosques invariably bring no benefit to local communties whatsoever and all too many areas that have been blighted by mosques have also experienced horrendous traffic problems.
Councillors eventually voted 12 to none in favour of rejecting the application, with three members abstaining from the voting, but all speakers agreed it was a regrettable decision.
The only people who need to regret their decisions are the council planning officers who approved this monstrosity.
Committee chairman Chris Hunt (Conservative, Ashtead Village) said: "They need somewhere to meet and perhaps this process will allow a dialogue.
"I think we need to be strategically looking forward to an even bigger centre for Muslims in the area and it is quite clear that an extension here is a short-term fix.
I don't know about you, but I feel a little bit of vomit rising up into my mouth when I read the simpering, defeatist and Islam appeasing words of Cllr Hunt. Should not a Conservative be doing some proper 'conserving', and take their part in protecting their area from the ravages of Islam? There are many people in the UK who are coming to realise that it's not bigger mosques that are needed, but less Muslims, especially the more troublesome and backward ones.
"In five to 10 years it will probably be too small and a larger facility will be needed. It is clear that we are not against a larger Muslim centre in Dorking – it's a question of where can it go."
I've a suggestion on where it can go. How about Pakistan, or Sudan or even Dogger Bank? Maybe you should, for the sake of the future of the country, start being a bit less in favour of larger Muslim centres, whether they be in Dorking or elsewhere?
A previous planning application to create a three-storey complex was submitted in 2013, but the bid was withdrawn after officers warned it would not be in-keeping with the road.
These Islamic groups really do take the piss with sheer scale of their plans for huge great 'Paedo and Terror centres' aka 'Mosques'.
Hart Road resident Nick Scott told the chamber that approving the plans would "greatly increase" the disturbance experienced by neighbours.
Of course it would. Has anyone known a mosque that didn't screw up an area in some sort of way?
However, Sam Yousef, who spoke in favour of the development as the applicants' agent, said the plans were being submitted so that the centre adhered to sanctions under the Equality Act.
Notice how the mosque agent is using or attempting to use equality legislation brought in by Harriet Harman to try to get this monstrosity built. It's an irony all right that a representative of probably one of the most inequitable ideologies in the world today, should use such an Act to try to get their own way.
The site is currently occupied by a mosque and car park and does not offer disabled or female toilet facilities.
Oh dear, how sad, never mind.
Men and women, according to Islam, cannot share the same prayer space and there is currently only one prayer room.
I'm really sorry but my 'Give a Fuck' meter is firmly set at zero over this particular Islamic whinge.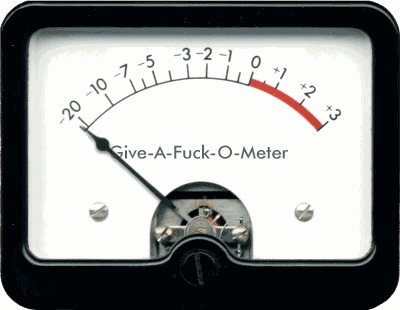 The planning application sought to extend the existing mosque to provide additional prayer space, a disabled toilet and a Wudu washing facility, which is used to wash the body before prayer.
This doesn't at all look to me like they are just trying to cater for women in their community. This looks very much like an massive expansion of a mosque.
Mr Youef added: "The main reason for us using this is there are no disabled or female facilities in the building at all. It is currently only used by men without any disabilities.
So why the sudden interest in assisting the women in the Muslim communities? It looks very much like this mosque is expanding not for women but for other means and other reasons.
"I spoke to the police and the local authority to ask if there had been any complaints about disturbances regarding the centre and they have had none."
The police in many areas are so much under the thumb of political correctness and so apt to pander to Islamic interests, that I doubt whether the police would have even bothered recording any complaints about the mosque. They would have 'lost' the records just as easily as other forces have lost the records of cases involving Islamic Rape Gangs.
Although the council has done the right thing in refusing permission for this mosque to expand, this may not be the end of the story. This mosque may not be considered truly busted, until it is plain to see that it is. It should not be forgotten that other Muslims in other areas, such as Redbridge in East London, have used the Planning Inspectorate in Bristol to make judgements that disregard the decisions of elected local councillors and impose a previously refused mosque.
Those who have fought against this mosque should be counselled not to rest on their laurels. These Islamic groups are slippery and well-funded and have no problem with lying to just about anybody in order to get their own way.
Link
Original story from the Dorking and Leatherhead Advertiser.
http://www.dorkingandleatherheadadvertiser.co.uk/Decision-finally-plans-double-size-Dorking-mosque/story-27982871-detail/story.html#ixzz3okOAWAt1